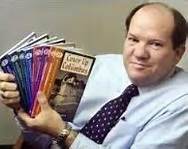 Phil Hardwick loves a good mystery. Early in his career, he solved real ones as a police officer and state investigator. These days he spends his spare time writing mysteries. He is the author of The Mississippi Mystery Series, a 10-book collection of short novels featuring Jack Boulder, Mississippi's premier (fictional) private eye, including the latest volume, Letters from Lexington. Hardwick's award-winning column on economic and community development appears bi-weekly in the Mississippi Business Journal.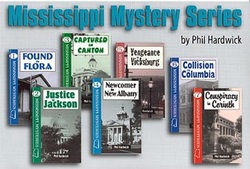 The Mississippi Mysteries Series


Books in the Series
(Click on the title to order from amazon.com)
1 - Found in Flora
- On a hot summer day in June, a seventy-four year old man from South Carolina arrives in Flora, Mississippi in search of the daughter he has never known. What he finds, he could not have forseen. The unexpected turn of events will send a chill up your spine, and the ending will warm your heart.
2 - Justice in Jackson
- Some of Jackson's most notorious street-corner drug dealers are disappearing, and the city's crime rate is plummeting. However, the police are accused of "disposing" of the criminals, and the issue has become the center of attention during the last week of a heated mayoral race. Jack Boulder, Mississippi's premier private investigator, is called in to find the truth, but he faces challenges never dreamed of in the process. From downtown Jackson to the backwoods of Mississippi, the action is fast and the characters seem real.
3 - Captured in Canton
- The nationally renowned Canton Flea Market was the destination of the pilot whose plane crashed in the nearby Barnett Reservoir. But divers couldn't find his body or the priceless cargo he was suspected of carrying. Jack Boulder, Mississippi's premier private investigator, is called on to sort out this tangled web of greed and ghosts, but he must avoid becoming one himself in the process.
4 - Newcomer in New Albany
- New Albany may not have been ready for Jill Polaris, the nationally renowned talk radio personality. Her sudden disappearance leads Jack Boulder, Mississippi's premier private investigatior, to sort through the possibilities while thwarting attempts on his own life. Was she killed by a threatening caller, or did she simply elope with a former lover? Someone doesn't want Jack to discover the truth and will go to any length to stop him.
5- Vengeance in Vicksburg
- When murder is the cause of death, the list of suspects is always narrowed down to those who have a motive. But who would want to kill Jerry Travers, someone who was in the business of giving away money? From the streets of downtown Vicksburg to the monuments of the military park, Jack Boulder, Mississippi's premier private investigator, discovers that motives and suspects come in all shapes and sizes. He also finds that the closer he gets to the prime suspect, the more his own life is threatened.
6- Collision in Colombia
- After a fender-bender with a man in a sleek red Corvette, a wealthy widow begins receiving mysterious letters. Worried that someone might be stalking her, she hires Jack Boulder, Mississippi's premier private investigator, to find out who sent the letters, and why. Boulder gets personally involved when the widow begins to fall in love with the conniving culprit.
7 - Conspiracy in Corinth
- Jack Boulder travels north to Corinth, investigating the suspicious death of a prominent physician's young wife. Was her death an accident or homicide? Boulder discovers more than one person with a motive, and the unusual last meal that may have brought about her demise. Boulder is also confronted with haunting memories from his past that lead him to the battlefields of Corinth.
8 - Cover-Up in Columbus -
A Thanksgiving Day hunting accident and a patriarch's will pit four children against each other. Did a young boy really mean to shoot his uncle? Jack Boulder is called to Columbus to investigate.
9 - Sixth Inning in Southaven -
Jack Boulder's personal world comes apart after his high school sweetheart rejects his marriage proposal, a police officer issues him a speeding ticket and he gets arrested for murder—all in the same day. He can do little about the first two problems, but Mississippi's premier private investigator faces prosecution for a crime he did not commit unless he finds out who really killed a local baseball coach. His clues are found in cryptic messages based on the score in the top of the sixth inning of certain games at Snowden Grove Park, a youth baseball Mecca in Southaven, Mississippi.
10 - Letters from Lexington
- Five people receive a letter from Lexington. The sender is supposed to be Mildred Monroe, a retired school teacher who was raising money to save a private school. But weeks earlier, Mildred was the victim of a homicide in a carjacking gone awry. So who sent the letters? Jack Boulder, Mississippi's premier private investigator, is on the job to solve the mystery. Was it a random killing or is there a motive for murder everyone is missing? Join Boulder as he follows clues from the Windy City to the Magnolia State and all over historic Lexington in his quest to find the truth.
Phil Hardwick, P.O. Box 12581, Jackson, MS 39236
​ phil@philhardwick.com
​
© 2017 Phil Hardwick ALL RIGHTS RESERVED